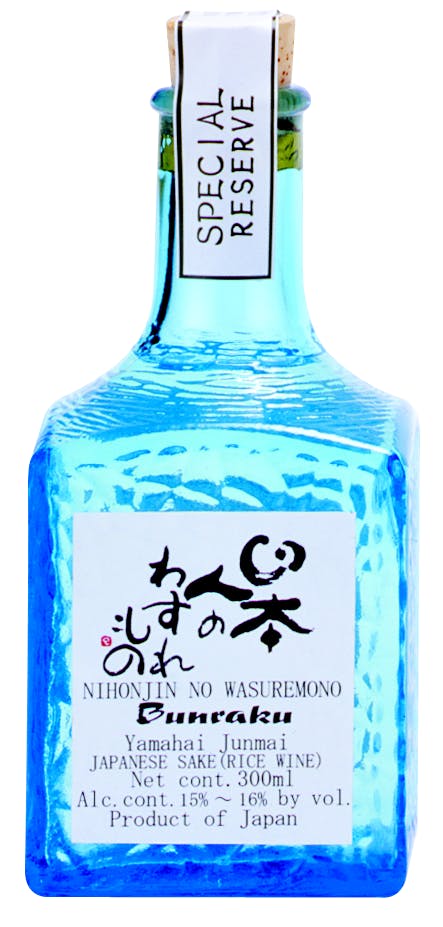 SKU: 65323113256
Bunraku Nihonjin no Wasuremono Junmai Sake
---
---
English: Forgotten Japanese Spirit. Background- Using active natural micro organisms such as lactic acid bacterium this Yamahai Junmai has been fermented and processed with a great deal of effort.
Special Characteristics- Super Dry & Rich Rice Variety: Toyama Gohyakumangoku Sake Meter Value: +2.0 Milling: 60% Alcohol By Volume: 15 - 16 % Preferred Serving Temperature: Serving Suggestions: Chilled, Room Temp W Recommended Serving Vessels: Stemware, Sake Glass, Sake Cup, Masu

Tasting Notes - This sake pours crystal clear. Made with native yeasts, it has an intense nose of yellow apple and poached pear, with floral undertones. On the palate, it's rich and lush, with flavors of ripe melon and a hint of nuttiness.