Chateau Changyu Castel Cabernet Gernischt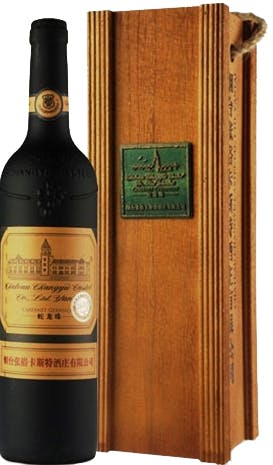 The Changyu Winery is located on the Shandong Peninsula, China's premier grape growing region. This region is know for it's moderate coastal climates areas, which are ideal for growing aromatic grapes for winemaking. These vineyards are found on the same geographic latitude as Napa Valley California. Cabernet Gernischt is a rare varietal that once grew in France during the 19th century. A relative of Cabernet Franc, it is presumed to have died off in Eurpoe during the late-1800's at about the same time it was brought to China. The Chateau Changyu-Castel Beiyujia Vineyard is now the world's only source of Cabernet Gernischt.
This is a vintage item, but we do not track the vintage in inventory. The information shown describes a recent vintage of this item, but may not describe the vintage you will receive. If you require a specific vintage of this item, please contact us to inquire about availability.